Bridge Operator Console for Microsoft Teams
One of the most exciting features of Microsoft Teams is the new attendant console from Bridge Communications. This product, Bridge Operator Console, is designed for people who handle a lot of audio calls, such as receptionists, call center agents, or support staff. The attendant console allows you to easily manage multiple calls at once, transfer calls to other users or groups, and see the availability and status of your colleagues. The attendant console also integrates with your calendar, contacts, tasks, and voicemail, so you can access all the information you need in one place. Bridge Operator Console is a powerful tool that will make using Teams easier and more efficient for you and your callers.
Bridge Operator Console for RingCentral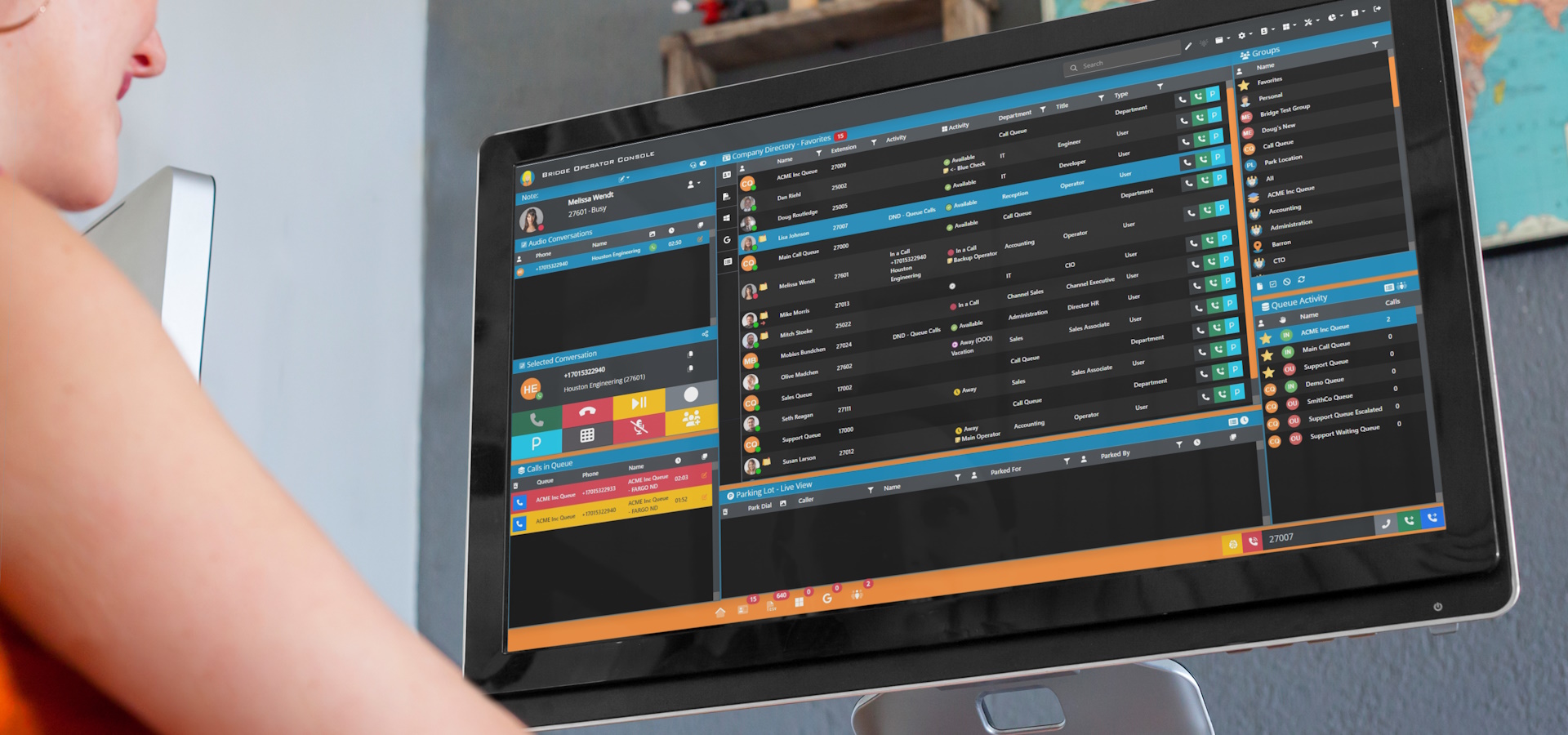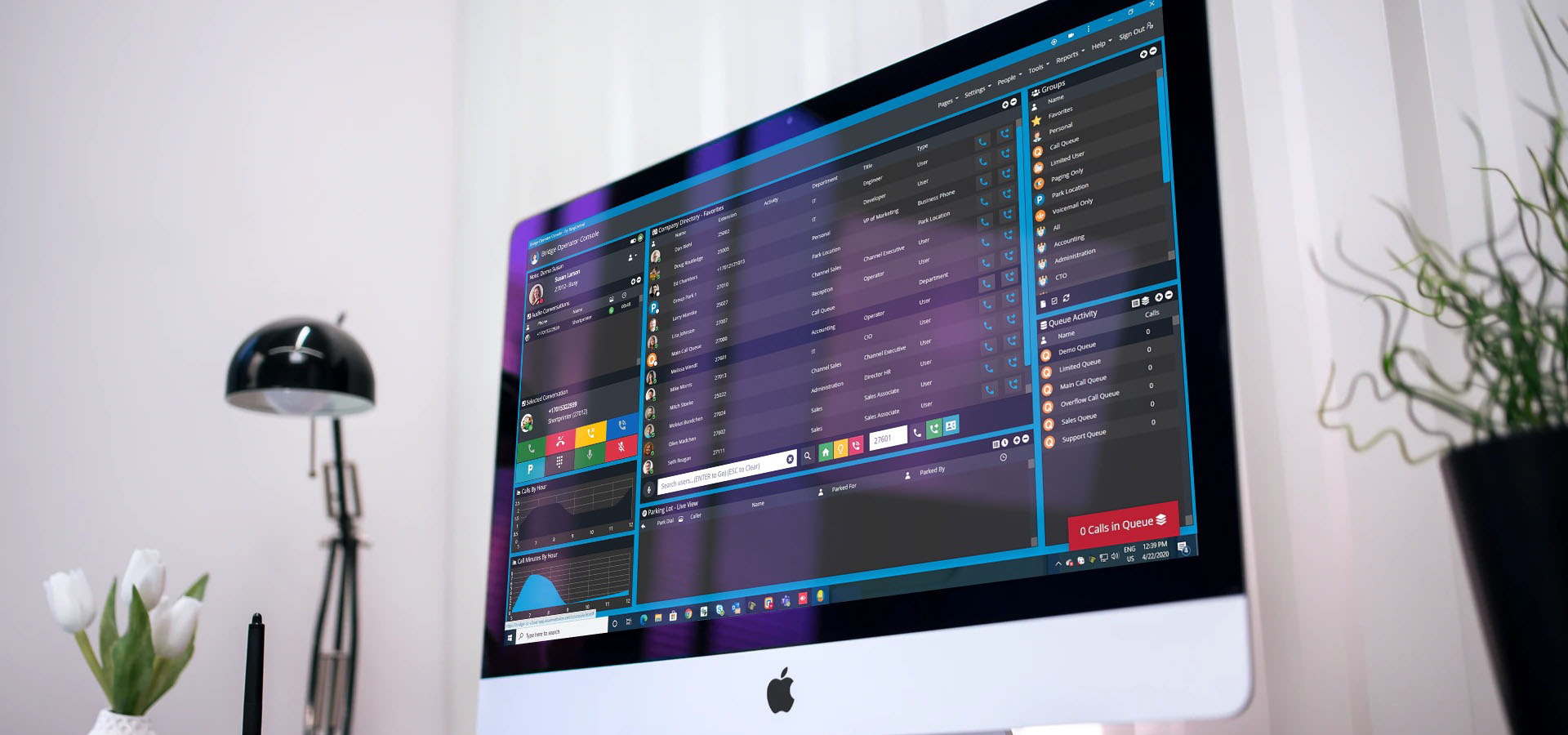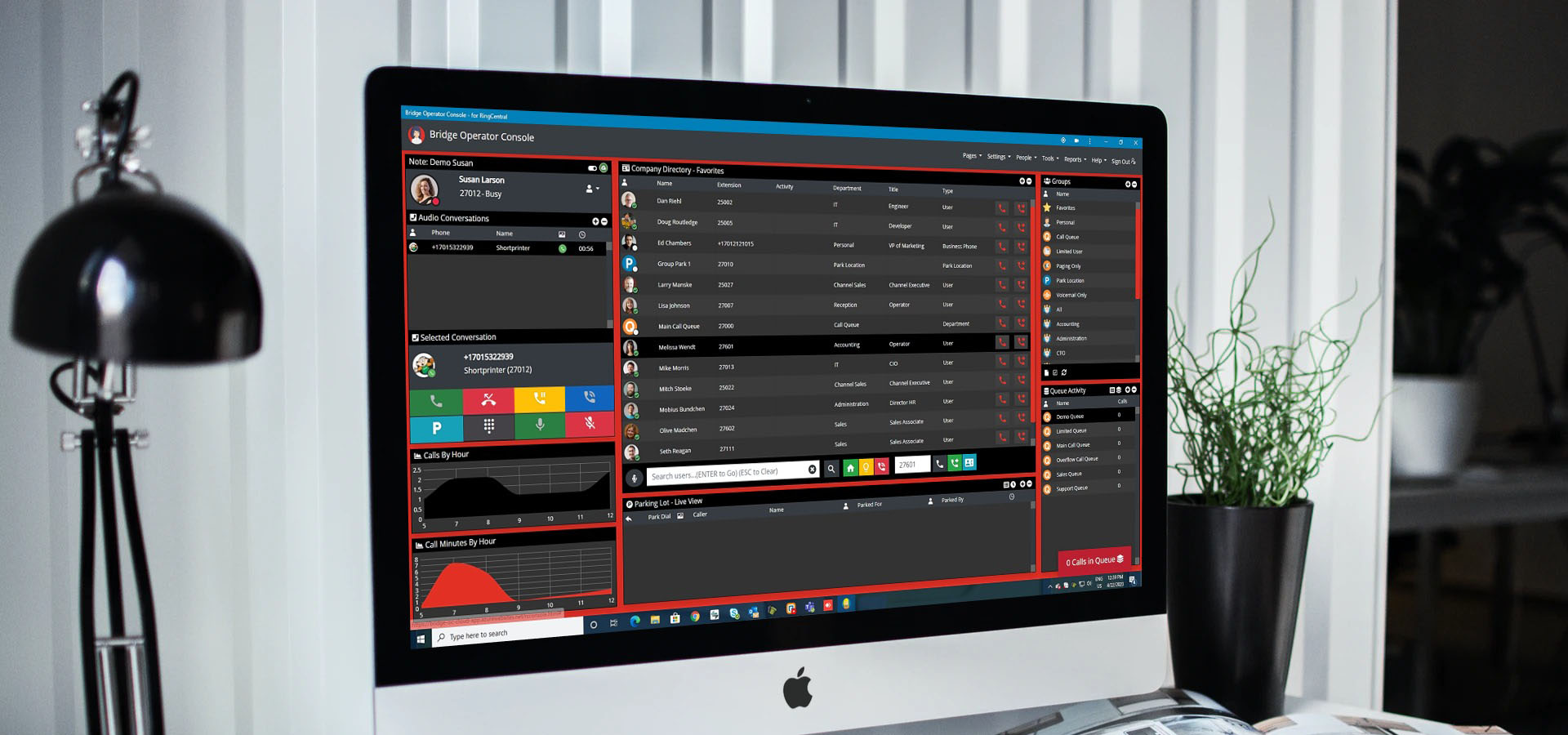 Bridge Operator Console is our flagship attendant console for RingCentral Unified Communications. Bridge Operator Console is perfect for the modern workplace. It offers full call control, predictive transfer, related people, messaging, sms and intercom, and much more. The latest generation, which is part of the Cloud Suite, does not require any installation. It runs in any modern browser, giving the users, and system administrators maximum ease and flexibility. BOC works closely with RingCentral to ensure feature parity. BOC extends RingCentral with MS presence, call queue visibility and cherry picking, parking lot visibility and filters, and much more. Supercharge your caller experience.
30 Day Trial. Start Today.